LAHORE: The Duke and Duchess of Cambridge, Prince William and Kate Middleton, yesterday (Oct. 18) concluded their five-day long visit of Pakistan and departed for the United Kingdom.
Tour of the British royal couple has been no less than an exhilarating fest for Pakistan as they delighted the distinguished guests with diverse culture and traditional values of the country.
---
DAY 1: Royal arrive at Nur Khan Base in Islamabad
---
The British royal couple has arrived in Pakistan on a five-day royal tour on October 14 with "looking forward to building a lasting friendship with the people of Pakistan."
---
DAY 2: Duke and Duchess of Cambridge meet Prime Minister Imran Khan
---
The Duke and Duchess of Cambridge, Prince William and Kate Middleton met Prime Minister Imran Khan at the PM House in Islamabad.
Prime Minister Imran Khan gracely welcomed the distinguished guests and hosted a lunch for them at Prime Minister House in Islamabad.
Dutch and Duchess of Cambridge also met the President of Pakistan Dr. Arif Ali and his wife.
The royal couple prior to meeting PM Imran, started their five-day tour of Pakistan by signaling their support for women's education by visiting a girls school in Islamabad.
The Duke and Duchess of Cambridge were greeted with handshakes by a smiling Khan, who first met William when the prince was a young boy, on the steps at the Prime Minister's House in the capital.
Kate wore a traditional Pakistani dress in vibrant green and white with a dark green dupatta, or long scarf, draped over her shoulder — a change from earlier in the day, when she wore a royal blue shalwar kameez, traditional Pakistani long shirt with trousers. But the Duke opted for Western attire again — a dark suit and tie.
William and Kate spent roughly half an hour at the government-run school, which has an estimated 1,000 students from first to 12th grade, before they were waved off by smiling students.
A video tweeted by a British reporter accompanying the couple showed William smiling as he was told the girls were "big fans" of his mother, who died in a car crash in 1997.
"That's very sweet of you," he could be heard saying in the video. "I was a big fan of my mother too."
Education official Khadija Bakhtiar told AFP that the couple helped some of the students solve problems.
---
DAY 3: Prince William and Kate Middleton experience serene valley of Chitral
---
The British royal couple of Cambridge, Prince William and Kate Middleton visited Kalash, Chitral, to witness the traditional dance and meet the locals.
Tour of Duke and Duchess of Cambridge will contribute towards the promotion of tourism in this part of the country.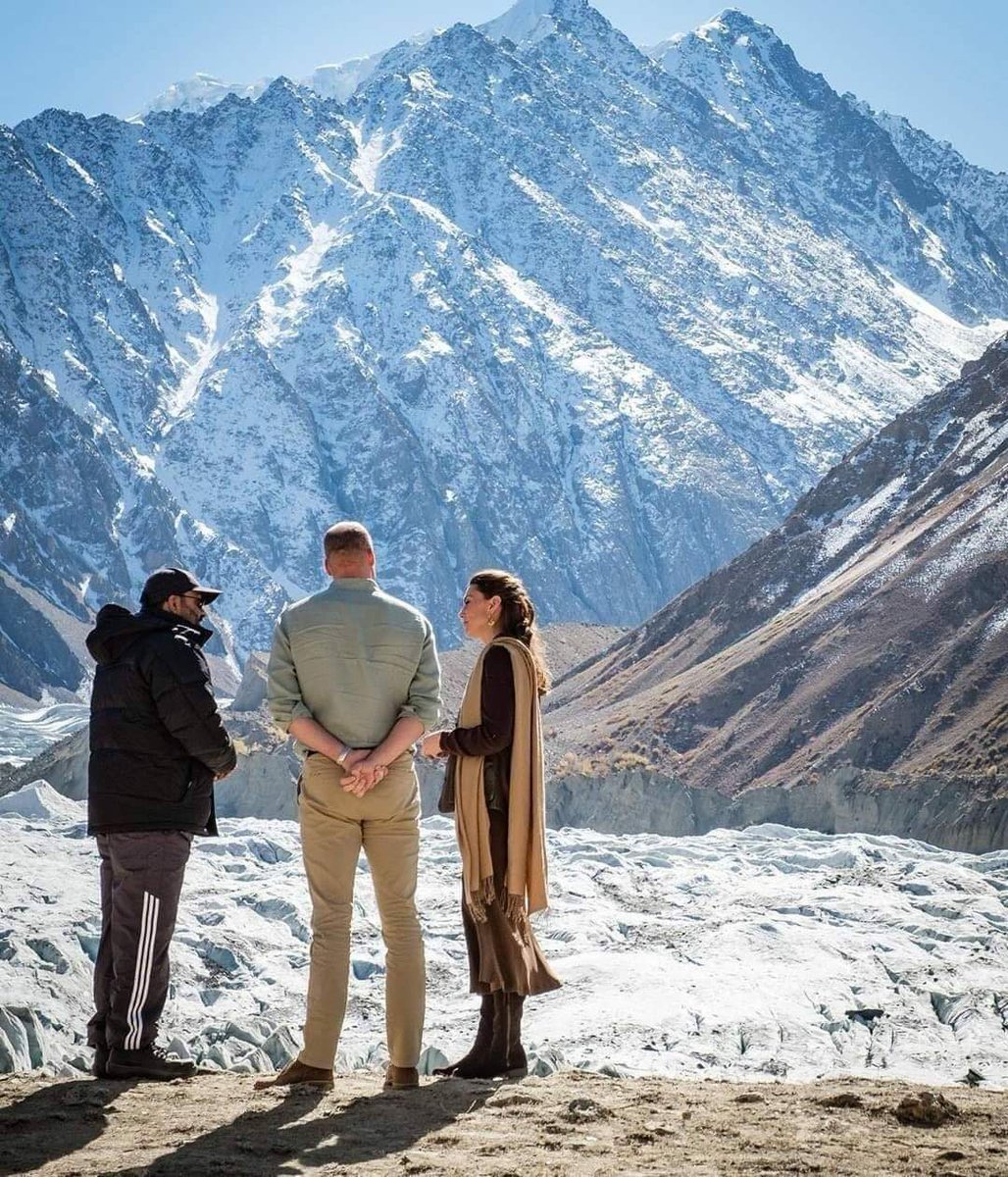 The royal couple witnessed traditional dance of Kalash people. Kalash valley is swiftly becoming major tourists' attraction for foreign tourists. "To further give Kalash people's voice in government, MPA from Kalash community has been elected by #PTI in KP", informed PTI Facebook page.
The Duke and Duchess of Cambridge, Prince William and Kate Middleton, on the third day of their tour of Pakistan reached serene valley of Chitral.
The notables of the region gifted traditional Chitrali hats, an embroidered coat to Prince William and a shawl to Middleton, upon their arrival in a helicopter. They observed the famous and beautiful Hindu Kush mountain range through an aerial view.
The royal couple also visited Chiatibo Glacier to see devastating effects of climate change and witnessing the impact of flash flooding on local villages in Chitral valley. Later, the British prince and his wife will pay a visit to Kalash village.
After visiting Broghil, they travelled to Bombaret village in Kalash valley to learn about the local community, heritage and traditions".
The couple's full slate of engagements on Wednesday follows an equally-busy second day of the tour, which included a visit to a girls' school in Islamabad to highlight higher education for girls, meetings with President Arif Alvi and Prime Minister Imran Khan, and attending a "glittering reception," which was hosted by British High Commissioner Tom Drew at the National Monument.
The duke used a speech at the historic Pakistan Monument to draw attention to "spectacular" glaciers melting in the area, which are melting away.
"Tomorrow we will be seeing some of these impacts first hand and meeting some of the communities adjusting to the new realities and new challenges that climate change has brought to their towns and villages," William told a reception.
"I hope to learn what more we all can do to help prevent and mitigate this impending global catastrophe," expressed Prince William.
---
DAY 4: The British royal couple live the enriched culture of Lahore
---
The British royal couple, Prince William and Kate Middleton, visited Lahore where they toured historic place along with visiting Shaukat Khanum Hospital and SOS village.
The Duke and Duchess of Cambridge on the fourth day of their first royal tour of Pakistan, visited Lahore.
At a meeting earlier in Lahore, the province's cultural capital, the chief minister of Punjab state Usman Bazdar told the couple their visit "will further strengthen relations between the two countries".
The couple visited the SOS Children's Village where they took part in a storytelling session and interacted with the staff and children. The duchess also spoke briefly at the event and wished 'happy birthday' in Urdu to a few children.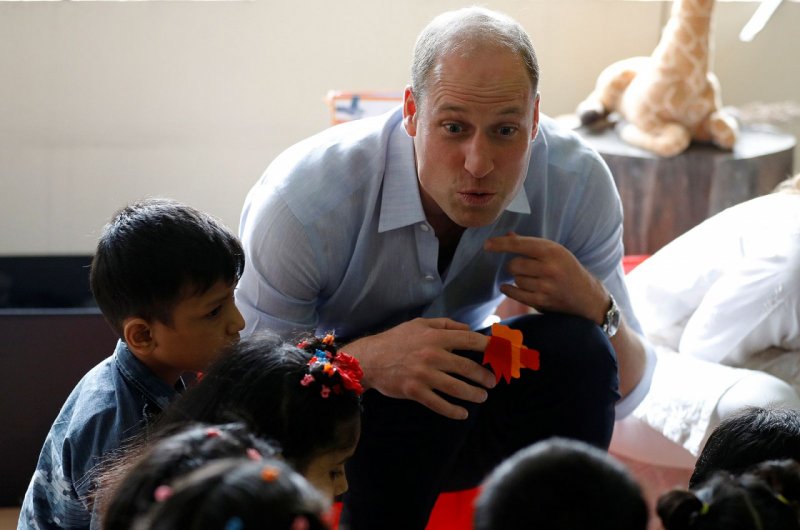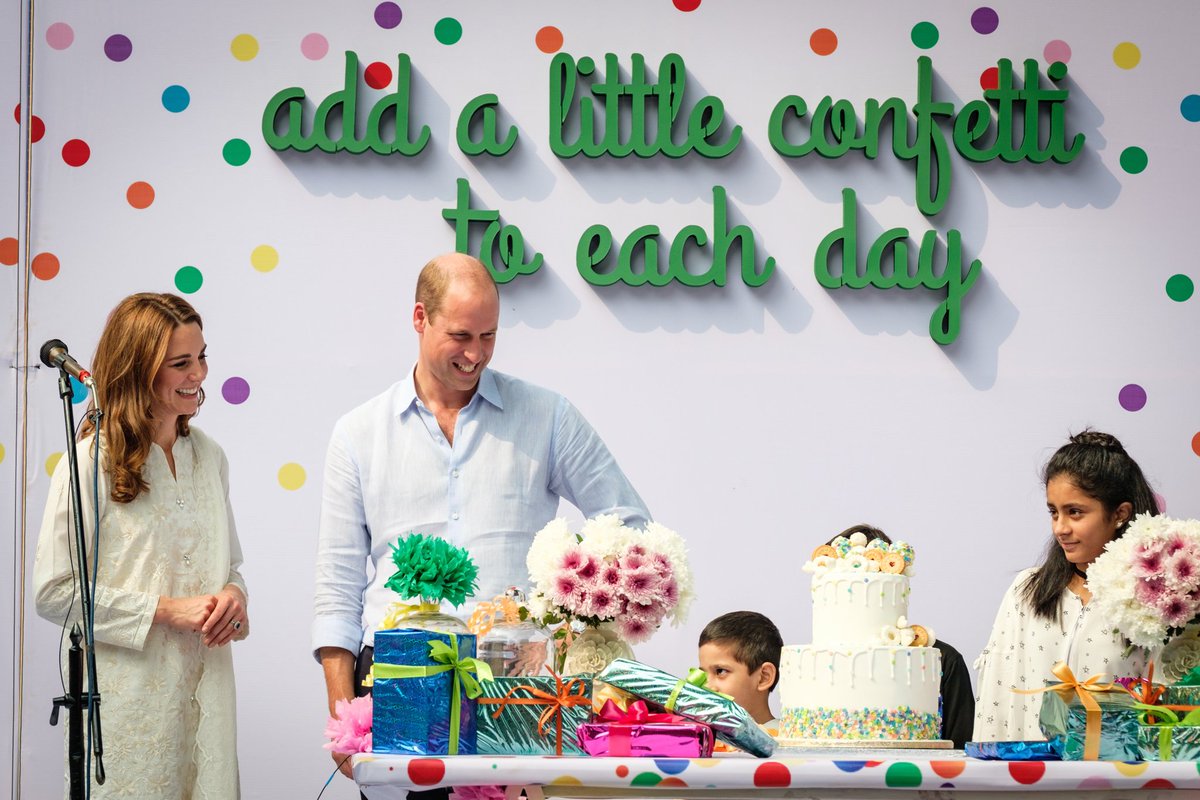 The Duke and Duchess of Cambridge, Prince William and Kate Middleton, visited the National Cricket Academy (NCA) and played cricket with Pakistan players and local kids participating in the British Council's Dosti programme.
Kate and William then took part in a cricket match including former captains of the Pakistan men and women's teams, Azhar Ali and Sana Mir. Pakistan's bowling coach Waqar Younis, also a former men's captain, umpired the match.
Later, the prince followed in his mother's footsteps and visited Badshahi Mosque in the city, evoking memories of Princess Diana's trip to the place of worship in 1991. (The historic Badshahi Mosque was built by Mughal Emperor Aurangzeb Alamgir in 1673)
The British royal couple visited Shaukat Khanum Memorial Cancer Hospital and Research Centre in Lahore where they inquired about the health of patients.
The airplane of British royal couple that departed for Islamabad after completing their visit to Lahore landed back due to bad weather conditions.
---
DAY 5: End of the historic royal visit
---
Britain's Duke and Duchess of Cambridge arrived back in Islamabad after spending an unexpected night in Lahore when thunderstorms forced their pilot to abort two landing attempts in the capital, reporters travelling with them said.
Prince William and his wife Kate ended up staying the night at a hotel in Lahore, Pakistan's cultural capital, before finally flying back to Islamabad on morning of October 18, according to British royal correspondents on board their plane.
Prior to their departure, the royal couple visited Army Canine Centre in Islamabad. The Duke and Duchess of Cambridge joined dog handlers as they train dogs to recognize and scout out hidden explosive materials, before taking some of the puppies through their paces on an agility training course.
The British royal couple, Prince William and Kate Middleton, has left for the United Kingdom (UK) after a successful and historic five-day visit of Pakistan.
Duke and Duchess were seen off at the Nur Khan airbase by British High Commissioner Thomas Drew and other officials.